Visiting Europe is one of the most exciting types of the holiday there is! While plenty of tour packages and itineraries are provided for the most popular cities and spots on the continent, we urge you to think outside of the box and see some of the best yet underrated vacation spots you can visit in Europe. So let's see if we can spice up your curiosity, shall we?
Setenil de las Bodegas, Spain
Ever heard the expression, "Have you been living under a rock?" Well, residents of this lovely town in southern Spain can proudly confirm their living under a rock! No joke here; Setenil de las Bodegas is etched into stone, making the cliffs loom over the everyday life of Spaniards. Usually, tourists are attracted to this town because of its unusual surroundings, but there are things to see and do here, as well! Make sure to visit the Nazari Castle, a former Arab fortress of the 13th century, and the Church of La Encarnacion, the most extravagant Gothic body in Spain!
Salzburg, Austria
In north-central Austria, there lies the rich and fabulous Salzburg..! An architectural and historical gem, the city, embodies the perfect and unique combination of the Alpine scenery and medieval architecture. Take a walk through the city center, a UNESCO World Heritage Site member known for displaying Italian Rennaisance and Baroque style in its buildings. A top-rated tourist attraction here is, of course, Wolfgang Amadeus Mozart's birthplace and residence, which is a must-see when you visit! Since the city is so close to the German Bavaria, you can easily reach it by the Munich to Salzburg train!
Perast, Montenegro
A small village with exciting historical background, Perast is often overlooked by travelers, though it should not be! Anchored onto the Bay of Kotor, the town looks like a replica of one of the cities in Europe you might recognize. Actually, you will not be able to walk around and not feel like Venice was somehow brought down here to Montenegro! In the 15th century, Perast served as an in-between port to the Ottoman Empire and the Venetian Republic. Nowadays, however, the village is loved for its small surroundings, only one main street, and the lack of noise and crowds here. It is also cheap and charming, so it makes for the perfect, relaxing holiday! Visit any, or all, of the 16 churches here, and admire the whitewashed buildings right on the water.
Mittenwald, Germany
Do you recall the tales of the Grimms'? The magical surroundings you would imagine while reading these exciting stories of adventures? Well, in that case, welcome to Mittenwald! The most fairytale-looking and quintessential town vibrating with color and life, it should end up on your itinerary immediately! Give yourself time to explore the city without a clear plan. Just make to do a thorough walk-along, and everything worth seeing will be right in front of you, in the general vibe of Mittenwald. Though, pay closer attention to the Old Town and Obermarkt, which is the main street!
Modling, Austria
At the picturesque Bruhl Valley entrance, Modling is a charming city just outside of Vienna. Apart from the several sites you should visit, which we will mention later on, there is one clear winner that will immediately make you want to see this part of Austria!
Modling sits in the middle of Vienna Woods, the stunning forested highlands that form the northeastern foothill of the Northern Limestone Alps. A city, out of nowhere, in the middle of the woods!
After you are done admiring the dramatic scenery of Vienna Woods, carry on exploring by visiting the Parish Church of St Othmar, Museums of Modling and Beethoven, and Castle Liechtenstein. Also, if visiting Austria is a part of your Eurotrip, and you are seeing its neighboring countries, you can reach the town quite easily. For example, if you get the train tickets from Prague to Vienna, there is only a half an hour drive to Modling!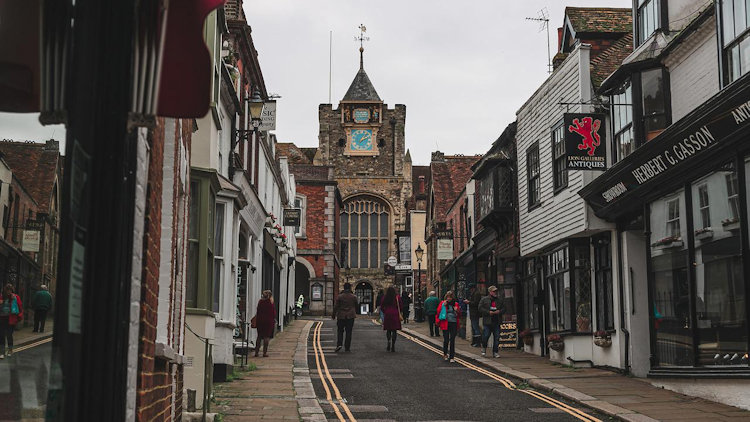 Rye, England
If any city in Europe will make you think you are time-traveling, Rye certainly will. Seemingly, wholly untouched and its heritage unspoiled, this little English town will take you straight back to the 15th or the 16th centuries, with its olden houses and buildings looming over narrow streets. First, make sure to breeze through Mermaid Street for medieval scenery and the Rye Castle Museum. Then, if you are looking for more majestic views, walk along the English Channel, and admire the landscape of the River Rother and Romney Marsh! Another great thing logistically is that Rye is only a one-hour train ride away from London.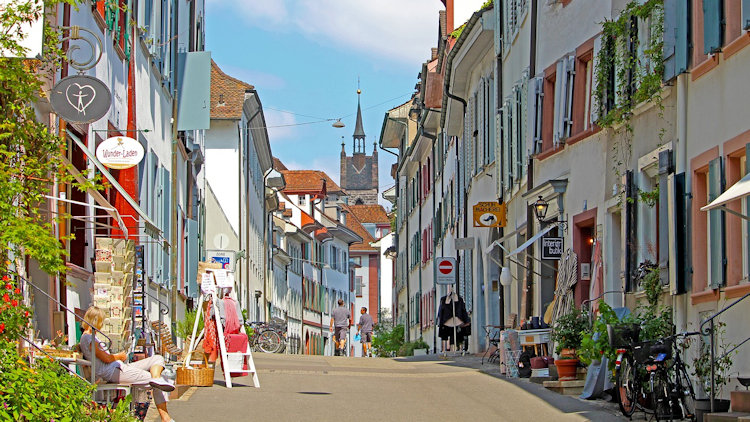 Basel, Switzerland
It is time to settle in Central Europe! Though not officially, Basel was proclaimed the cultural capital of Switzerland. Yet, still, many travelers tend to look past it; that is why we are here to show how great the city really is.
Basel is home to over 40 museums and cultural attractions, most concerning art and, particularly, paintings. Not only that, you will see exhibitions right on the street – young and independent artists like to display their collections for any passenger to see!
Visit the two of the most popular tourist attractions in Basel, which are the Spalentor, or the Gate of Spalen, and Basel Munster, the gorgeous Cathedral.
As for locations, the city is tucked in the corner of Switzerland, sharing borders with France and Germany. So, communication will be effortless!
Alentejo, Portugal
What do you imagine when you think of Portugal? Perhaps, never-ending wineries, fine dining, vibrant people, warmth on your skin? Well, hopefully, you do! Because Alentejo not only includes everything listed but offers even more!
Travel through the ancient, historical villages and admire the views in complete serenity. Though quite a considerable part of the country, Alentejo remains unpopular during the year, so make no same mistake and get your ticket now! Start in the city of Evora to explore the streets and houses of Gothic and Romanian designs that somehow merge and work together perfectly.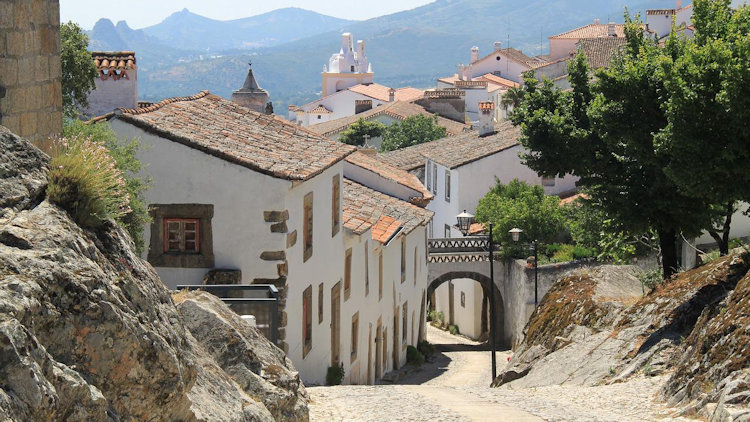 There you have it! The perfect list of the most perfect yet underrated vacation spots in Europe. You can just point your finger and pick any one of these destinations; there will be no losers in this game! Every single one, culturally and historically rich, these cities serve as the perfect hidden gems.
Make sure to prepare an itinerary of places you wish to see, though we suggest leaving a reasonable amount of time to explore on your own, maybe even get lost? The best experiences require the most surprising situations, after all! So keep thinking outside of the box. and simply have fun!